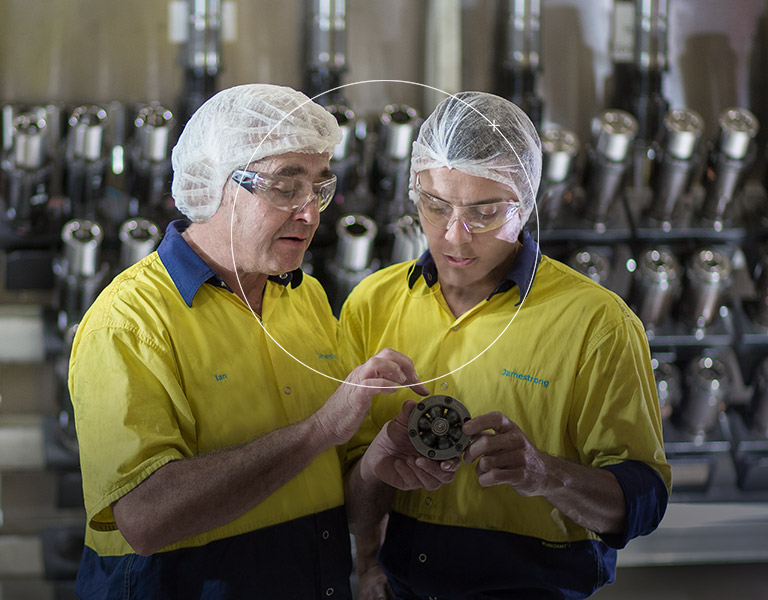 May 2020 – Leading Australasian can manufacturer, Jamestrong worked with its staff and key customers to put together a submission to the Federal Government's National COVID-19 Coordination Commission (NCCC).  The Commission was established by Prime Minister Scott Morrison to advise government on the path to recovery.
Jamestrong CEO Alex Commins said the submission focused on the barriers and enablers for growth of manufacturing in Australia.
"I was inspired by global manufacturing leader Andrew Liveris, who was appointed by the Prime Minister to head the NCCC's manufacturing taskforce, to take a stand and work to do what we can to build Australia's manufacturing.
"Liveris is encouraging the Government to put in place policies and plans to double the manufacturing sector contribution to GDP from 6-12%.
The Jamestrong submission advocated for:
Coherent national narrative & commitment to Australian manufacturing – reposition manufacturing as an integral part of the future of the Australian economy. For too long it has been downtrodden, devalued and left to go offshore
Regional development – provide incentives for manufacturing in regional areas including transport subsidies and targeted government incentives
Job creation and retention strategy – to encourage more people to work in manufacturing and to build a career in the sector
New funding options – establish a national development bank and drive private equity and superannuation funds to invest in local manufacturing
Renewable and cheaper energy supply – incentives to invest in alternative energy supply to contribute to carbon emission reduction and provide cheaper energy
Review of the supermarket duopoly – to hold supermarkets to account and ensure they stock and promote Australian made products.
We look forward to the Government's response to the work of the NCCC and hope our submission has had played a part in the future of Australian manufacturing.