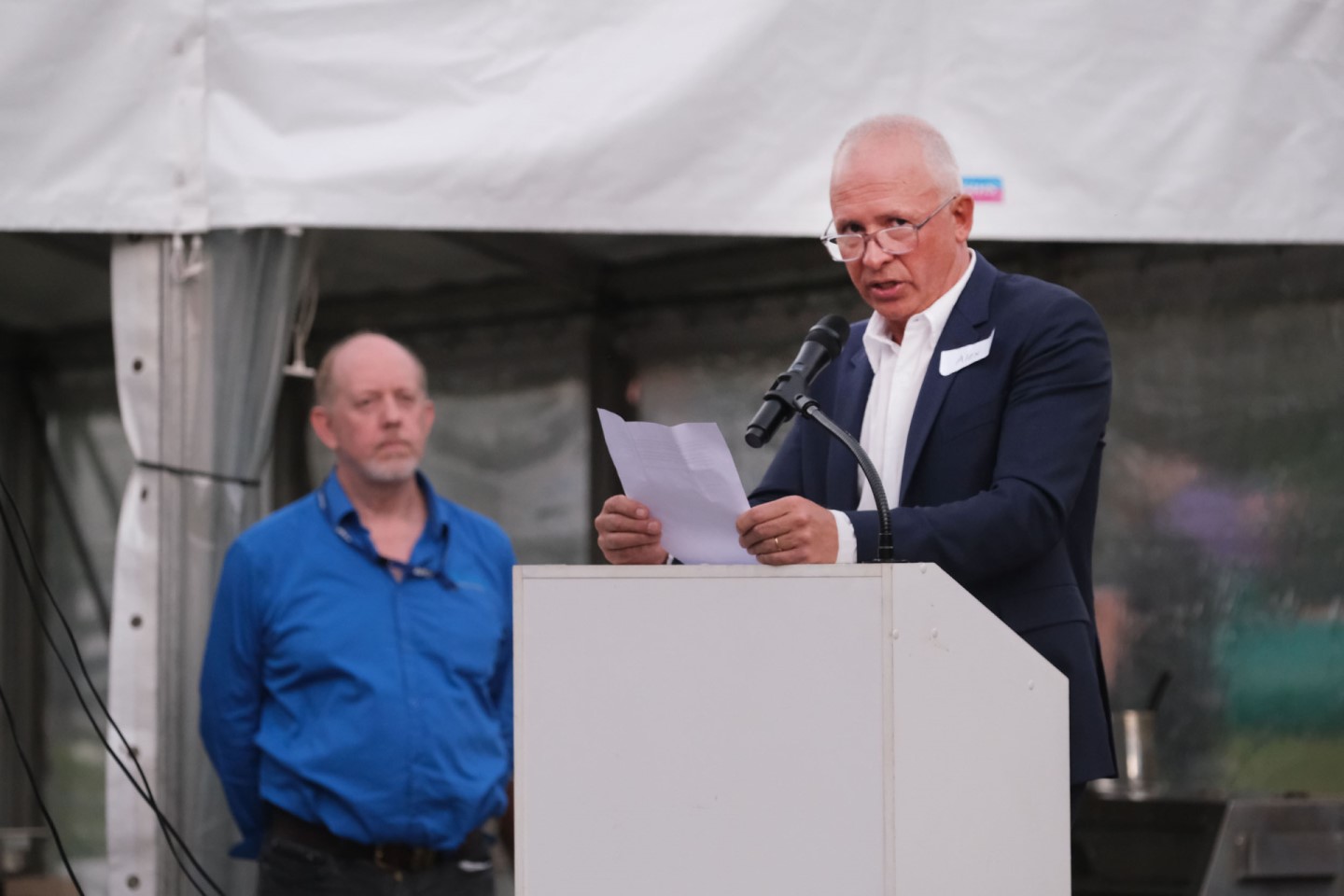 Good evening Ladies and Gentlemen, Boys and girls and welcome to tonight's special 30th Anniversary Celebration.
May I add a special welcome to our distinguished guests Dr David Gillespie (local Member of Federal Parliament for the seat of Lyne). And also, to Mayor of Mid Coast City Council Mayor David West. And may I add an apology from Mr Stephen Bromhead local State Member of Parliament for seat of  Myall Lakes who could not join us this evening due to other commitments.
Ladies and Gentlemen,
In late 1987 the recently elected Taree council decided attracting industry to the town was a priority. The loss of their young adult population to the big capital cities and high unemployment prompted the council to form the Manning Development Board. Made up of around ten local industry and government business leaders the board had a collaboration at that time with the CES, TAFE and Industry in a concerted bid to attract industrial growth and investment in the town.
The Manning board and council were great visionaries as many companies did relocate their business from regions including Metropolitan Sydney to what the development board pitched as "Taree – The Civilised Escape."
Who could argue with that! The bright green fields of the beautiful Manning Valley, under a true-blue sky, where the rolling Manning river meanders its way across the many productive farms and expansive lush pastures of the region. And of course, we are but a stone's throw away from some of the best beaches on Australia's magnificent Eastern seaboard.
In the early 90's Taree saw an influx of manufacturing activities with companies performing a diverse but essential array of manufacturing from making car components for Toyota, railway rolling stock, truck bodies for large open cut mines, amongst many other things, not to mention a thriving dairy industry.
Outside of Sydney and Newcastle, Taree became the third largest manufacturing centre in NSW. And at its peak Taree boasted something in the order of seventeen engineering businesses, who would support the thriving hub of manufacturing activity.
Containers Packaging, a division of Amcor, not only heard, but answered the call for the "Civilized Escape" and made plans to head North. Most importantly it was a stable, reliable and loyal workforce they sought, something they felt they could not achieve in the suburb of Penrith, Sydney in that era.
So, in March 1991 Containers Packaging spent $10 million relocating their Aluminium Aerosol manufacturing operations from Penrith to Taree at this very site where we stand today. Included in that $10 million set up was a $3 million investment in a state-of-the-art German/Swiss can line that is still in operation today. Several skilled tradesmen made the lifestyle change and moved along with some of the existing kit, and Containers set about training locally acquired tradesmen. Rodney Chapman being one of them, still with our business today, we will hear some great history of this place from Rod shortly.
In March 1991 when the plant was commissioned at this site it employed 23 people and made 24 million aluminum aerosol cans. Our major customer back then was Rexona, along with Reckitt and Coleman, Avon and Schwarzkopf. Rexona became part of the global consumer goods giant Unilever and still today are our foundation and largest customer. Thank you Unilever for your long years of loyal custom and partnership.
Over thirty years a lot has changed. Ownership of this company has changed four times. From Containers Packaging to the Dutch Private Equity Company -Impress, then to the European Metal and glass packaging company Ardagh, and now to the Chinese metal packaging giant ORG Packaging.
Investments in additional can lines took place in 1997 and 2008 to meet with increasing demand enabling the plant capacity to produce over 100 million cans annually.
Our workforce has grown from 23 people to 75 people. And with a strong safety culture in our business, we can boast three and half years injury free at this site here in the Kolondong Industrial Estate.
For those of you who like stats you'll be excited to know since commissioning the plant in March 1991 the operation has:
Processed 75,000 tons of aluminum
Produced approximately 2.7 billion cans
Paid $248 million in wages
Spent $208 million in local expenses
Spent $65 million on utilities, the vast majority on electricity
Has seen 489 employees pass through the business
The Taree Council knew, as did the Manning Development Board the profound impact a business can have on a community, a local economy, and indeed a family.
I would like to thank all our employees here this evening, many of you have been here for a long time and have been the backbone of this operation. To you we owe a debt of gratitude! And also, to the many who have contributed to the success of this business over the thirty-year journey.  It is also exciting to see some new, fresh and young faces that will be the next generation who will take this business forward.
I would like to thank Gary Rutherford and all the team at Unilever, Paul Curryer and the team from PAX, Michael Donovan and the team from Moorebank, and the team from Ensign who have all been long and loyal supporters of the Taree operation. Thank you for celebrating with us this evening, without you we simply do not have a business. We remain vigilant to continue to provide you with innovation, and a great product with first class service. We look forward to collaborating more work on recycling and focus on incorporating post-consumer recycled waste in our cans, so together we can jointly reduce our global carbon footprints.
I'd also like to thank all the partners and children here today. It is your love and support of our working colleague that also keeps this factory running.
Sadly, Taree and all of Australia is not the manufacturing powerhouse it once was.  However, if there is any good that's come out of the pandemic, it's Australia realizing just how precious local supply of manufactured goods are. The Jamestrong management team last year made a submission to Scott Morrison's Manufacturing Covid Commission to assist the government to understand where the roadblocks and challenges are for us all. We are passionate about the preservation and growth of manufacturing in our wonderful country and in terrific regional towns like Taree. We are hopeful that the Australian government can redouble its efforts to foster a thriving manufacturing industry once more and regenerate the vital contribution the sector makes to our GDP and way of life.
We look forward to our own continued growth and investment here at this site in the coming years. It is within our own hands, and like the many hard-working people who have been custodians of this operation before us, we owe it to them, and all stakeholders involved in this business to continue that amazing legacy.
Many thanks to you all and please have a wonderful evening. Thanks for joining us.
Alex Commins